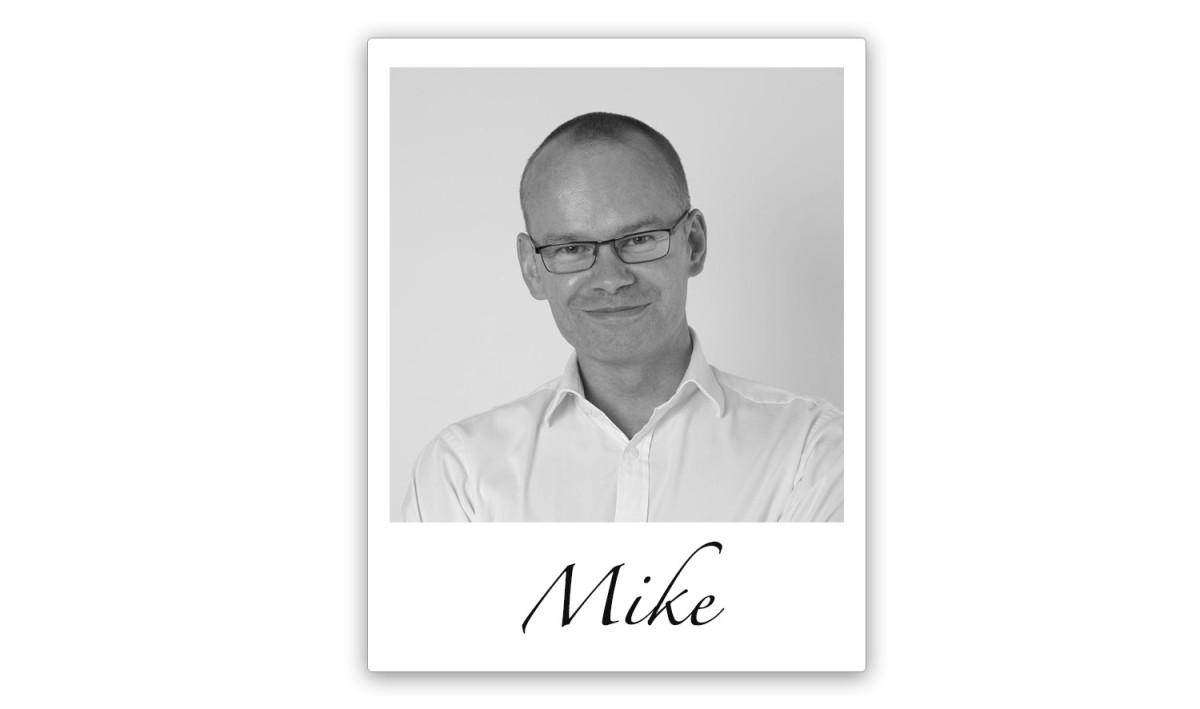 Mike Mullins BA Hons, MSc
Leadership Development Facilitator and Coach

"Anyone who has been coached by Mike individually or in a team recognises what a special gift he has. He quickly understands us below the surface level and has a unique and engaging way of helping us address the core issue" Alan O' Rourke- Partner, PwC
Mike is a creative facilitator and coach who works with the NHS and professional services firms creating space and thinking time for leaders under pressure to become more strategic, impactful and resilient. He takes a strengths-based approach to learning, helping clients learn from their successes and what they do best. Mike has a Master's in Business Psychology and over twenty years' experience working with emerging leaders, middle and senior management in leadership development, coaching and culture change in the NHS and professional services firms.
Mike works in four arenas:
Leadership Development - working with clients to help them gain insight, clarity and confidence about who they are at their best and the distinctive contribution they can make as responsible, authentic and resilient leaders in the pressured world that is the NHS and professional services. Mike has designed and facilitated a range of acclaimed leadership development programmes for clients like NHS Digital, Clinical Commissioning Groups, Mental Health Trusts, Integrated Care Partnership Boards, ATK Kearney and PwC.
Systemic Team Coaching – helping teams to build vulnerability- based trust, handle conflict productively, facilitate effective dialogue and decision making and develop mutual accountability. Mike has coached senior NHS management teams e.g. Coventry and Warwickshire Partnership Trust, Black Country Healthcare and NW Surrey ICP Delivery Board, helping them explore themes around collective leadership, culture change, creative problem solving, strategy and resilience.
Executive Coaching - an experienced development coach, EMCC EQA qualified, senior practitioner working with NHS and professional service firm leaders facing opportunities and challenges in: leadership, impact and influence, Strategy, business development and personal resilience. Mike has coached leaders in NHS primary care, Arup, PwC, AT Kearney, Grant Thornton and the ICAEW.
Culture Change – helping teams and organisations understand and shift the norms of their culture to build trust, engagement morale, engagement and alignment with strategic direction. Mike has successfully lead culture change programmes for NHS organisations such as NHS Digital seeking to become more focused, responsive to stakeholder needs and more collaborative and innovative in its development of patient focused solutions.
What results does Mike get with clients?
As a result of working with Mike, clients report:
A deeper awareness, ease and confidence in who they are and their unique strengths as leaders
Greater ability to express their leadership with a compelling energy and vision
More courage to delegate, hold others to account and be more strategic
Stronger, more honest relationships
Increased resilience and positivity
Clients describe Mike as having a warm-hearted, genuine and supportive facilitation and coaching style that allows them to relax and trust. He is naturally empathetic but balances that with challenge, insight and an intellectual rigour and business focus. Mike is good at holding the mirror up in a non- judgemental way and taking a creative approach to facilitation and coaching based on sound psychological principles.

"Coming up with the killer question that gets to heart of an issue - brilliant" Charlotte Wood – Senior Manager, PwC
"Mike will not only restore your faith but will make you feel positive, empowered and ready to take on the world… he is astute and has real depth… an ability to provoke and stimulate your thinking … ask the hard questions – in a warm, collaborative style – which, for me, was incredibly effective. "Hugh Thomas Manager, KPMG
"Fun, challenging and very insightful" Owen Addison - Senior Manager, PwC